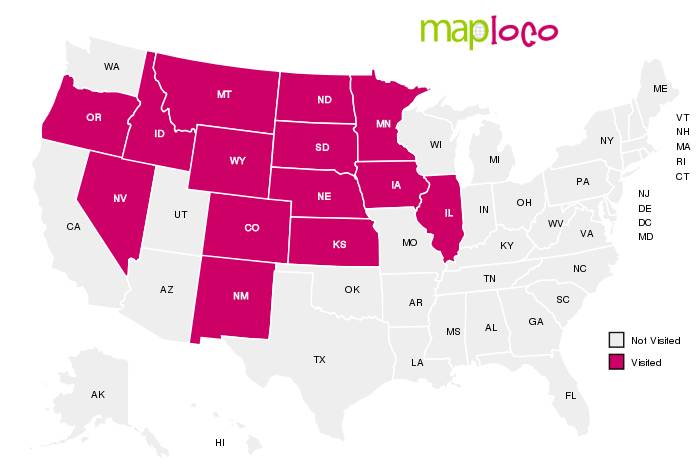 Create Your Own Visited States Map
Where have you been?!
After going through this little fun web app. I see that I need to do some traveling within the United States! By far my most memorable visit anywhere would have to be to China for 3 weeks back in 2007. So It is time to start traveling closer to home!
I want YOUR recommendations on where to go! Tell me your best travel experience, place, visit, anything about Travel!!
As I write this post, I'm thinking it is a little early into the Winter to be feeling the NEED for Travel!